About This Course
Lean can be adopted in any industry, yet a healthcare environment offers unique challenges for both leadership and frontline professionals. With a reputation for skyrocketing costs and "waste" in many forms, the healthcare industry has the potential to benefit significantly from process improvement initiatives.
In this course, students will see examples of how Lean principles, values, and tools can be applied to minimize waste and optimize the operations of healthcare organizations. Students will also explore common pitfalls, wins, and successful approaches when working with clinical, administrative, and dyad leadership in a Lean healthcare setting.
Course Snapshot

Format
 
Course delivered in a virtual format with live instructor & student interaction

Frequency
 
2 times per year (Fall and Winter)


Length

2 days, 8:00am - 4:30pm

Cost
 
$649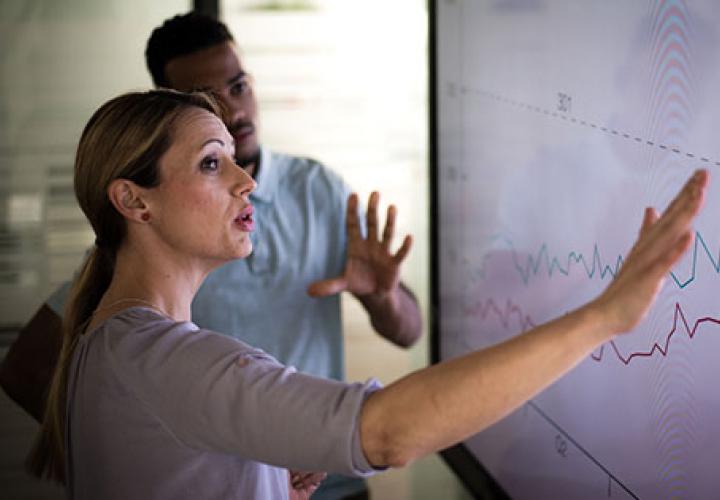 Process Improvement
Process improvement methodologies take organizations to the next level by introducing efficiencies that use proven traditional methods to address modern-day challenges — in any industry and any function...
What You'll Learn
Upon completion of this course, students will have gained the knowledge to:
Apply Lean principles to operations in a healthcare environment;
Understand the importance of standard work;
Solve common clinical and administrative problems;
Think critically about waste reduction;
Understand approaches necessary at different levels of the healthcare organizational structure.
The Learning Environment
This course is delivered in a virtual format and combines lectures, discussions, and group activities. 
Courses in the Process Improvement Certificate Track
Enrolling in the full certificate program allows for more comprehensive learning in regard to process improvement. Required and elective courses are: 
Courses may be taken individually and in any order unless otherwise noted. Six courses are required to complete the certificate. If pursuing the certificate, all courses in the certificate program must be completed within three years. Visit the program page for a recommended sequence.