DT404 Business, Product, and Service Innovation
About This Course
Business, product, and service innovation have become progressively more important as key features in the product and related services become more interdependent. The interplays between product, service, and business innovation are increasingly nuanced and fluid and can improve products and services, often bringing about new business models.
Strategic evaluation and exploration of opportunities in the connectedness of innovations can unlock the next level of performance, so this course covers product and service innovation techniques and methodologies in parallel, followed by business model analysis and design. As an interactive course, participants will learn and practice techniques that are immediately applicable. They will be familiar with new product and service development models, and develop design and analysis skills that help enhance organizational performance.
Course Snapshot

Format
 
Course delivered in a virtual format with live instructor & student interaction

Frequency
 
Once per year (Fall)


Length

One week with a 15-hour workload. Please check the schedule for live session dates and times.

Cost
 
$549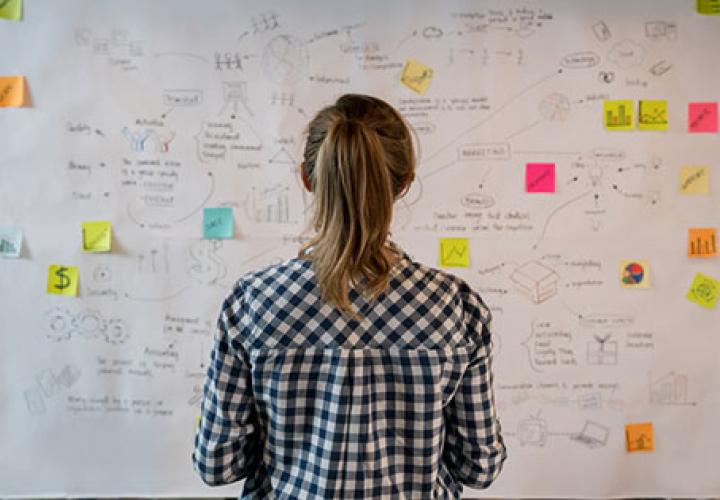 Design Thinking and Innovation
Design Thinking is a holistic, human-centered way to tackle the challenges of today's increasingly automated business environment. Design thinking methodology and tools integrate higher order thinking skills like problem solving, critical thinking, creativity, and collaboration to align with customer...
What You'll Learn
Upon completion of this course, students will have gained the knowledge to:
Be able to make plans successfully and present them to stakeholders;
Navigate and manage changing business models;
Understand how and when to use tools and frameworks that assist in the product/service development process;
Articulate value propositions and how they connect customers to products/services.
The Learning Environment
This course is delivered in a virtual format and combines lectures, discussions, and group activities. 
Other Courses in this Certificate Track
Enrolling in the full certificate program allows for more comprehensive learning in regard to design thinking and innovation.
Courses may be taken individually and in any order unless otherwise noted. Four courses are required to complete the certificate. If pursuing the certificate, all courses in the certificate program must be completed within three years. Visit the program page for a recommended sequence.
Meet the Instructors
Katherine Tucker
Katie Tucker is a Design and Innovation Professional co-rooted in industry and academia. Katie is a classically trained Designer, by way of Architecture, with a focused lens on business and entrepreneurship....
Todd Greco is a practice area lead at Slalom Build and previously worked with Ziba Design, Adobe, and Barclays. With more than 20 years of experience, he is well-versed in design research and innovation. Todd has run his own design studio, written for Wired and Fast Company, and taught digital design at PSU. Todd studied Computer Science at the University of Ohio and Interior Architecture at the University of Cincinnati.