AO404 Athletic and Outdoor Merchandising Management
About This Course
This course provides valuable insights into the roles, responsibilities, and competencies required of merchants in the athletic and outdoor industry. Students will learn how retailers evaluate merchandise management decisions for fashion, trend, and staple products using marketplace observations and consumer insights. Instructors will provide practical tools for analyzing assortment plans, inventory strategies, and merchandising techniques, as well as provide insights into budgeting and accounting issues relevant to both retailers and manufacturers. This course will also investigate the role of presentation — whether in-store, catalog, online, or mobile — in the consumer decision-making process.
Course Snapshot

Format
 
Course delivered in a virtual format with live instructor & student interaction

Frequency
 
Once per year (Fall)


Length

Five, 3-hour evening classes (6:00pm - 9:00pm)

Cost
 
$499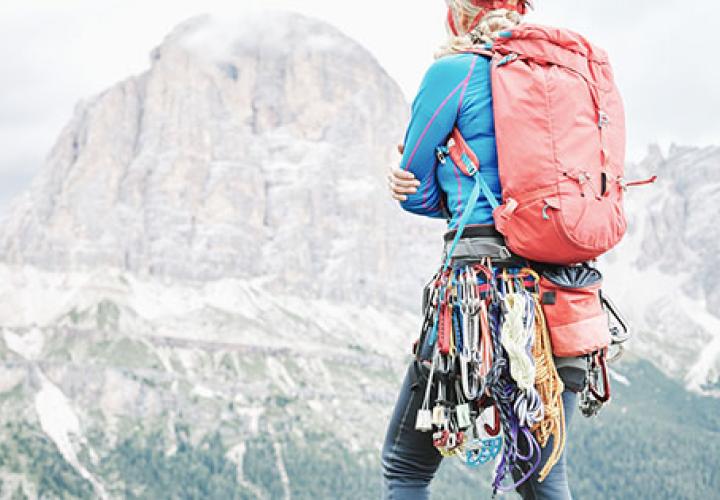 ATHLETIC AND OUTDOOR PRODUCT MANAGEMENT
There is no better place to learn about the athletic and outdoor industry than in Portland, Oregon — home of some of the world's most successful athletic and outdoor apparel companies, including Nike, Adidas, Columbia, KEEN, and many others. In fact, Oregon employs more than 14,000 professionals in the...
What You'll Learn
Upon completion of this course, students will have gained the knowledge to:
Understand the roles, responsibilities, and terminology essential to merchandising.
Think critically about visual merchandising strategies for both online and brick-and-mortar retailers.
Be familiar with the financial components of inventory management and assortment planning.
Capture consumer insights.
Evaluate crucial retail metrics.
The Learning Environment
This course is delivered in a virtual format and combines lectures, discussions, and group activities. 
Courses in this Certificate Track
Enrolling in the full certificate program allows for more comprehensive learning in regard to athletic and outdoor product management.
Courses may be taken individually and in any order unless otherwise noted. Five courses are required to complete the certificate. If pursuing the certificate, all courses in the certificate program must be completed within three years. Visit the program page for a recommended sequence.
Meet the Instructor
Matt Bolte
Matt Bolte is the vice president of global merchandising for Nike Sportswear, at Nike. Prior to working at Nike, Matt held several career positions in the athletic and outdoor industry including working for SaraMax Apparel Group and Jantzen. Matt graduated from Lewis and Clark College with a BA in history and a minor in Latin American Studies.