Strategic Priorities
Strategic Priorities
to Strengthen PSU
Portland State University is Oregon's most diverse, innovative and affordable research university. In this time of profound disruption, PSU must lean into its vow to Let Knowledge Serve the City. Our direction is defined by a commitment to serving our students and is lifted through our connection to a thriving, progressive city. This is a time for adaptation, resilience and high-impact initiatives for positive change. 
In the next two years, as we emerge from the pandemic and make good on our commitments to justice, student success and engaging with our community, the following priorities — developed by PSU President Stephen Percy in partnership with the Board of Trustees and other stakeholders — will animate our work.
It is time for Portland State to center its effort to combat racism and advance social justice across our campus with dogged determination and long-term commitment. We will build on the work of many to engage all of PSU in this effort, applying an antiracist lens to every signal we send, every model we create, and every policy we enact. We will measure our progress and hold each other to account. We will double down on our efforts to expand diversity—among our administrators, faculty, staff, and students—and ensure success for all.  
When we get it right: PSU will have designed and implemented measurable steps to eradicate persistent and structural racism, ushering in success for all students, more equitable working conditions, and an environment where people feel safe, belong, and prosper.
In 2019, PSU launched a long-term effort to advance the success, graduation, and career readiness called Students First. That progress and the pathway to social mobility that PSU provides all students is even more important as we emerge from a historic pandemic and reckoning on racial justice. We must engage our students with meaningful experiences and chart innovative new pathways from the classroom to rewarding careers. It's also crucial to align Students First with new advances in flexible instruction and amplify innovative new ideas that improve student outcomes.
When we get it right: PSU's retention and graduation rates grow—along with the university's reputation and enrollment rates.
3. Mobilizing Engagement to Strengthen Our City
As PSU marks its 75th Anniversary, we look back at a legacy of service to our community. Our destiny as an institution is tied to this city we call home. And in this moment more than ever, Portland needs us. Now is the moment to engage partners across the city to achieve a more equitable, resilient, and sustainable future. PSU can add value to Portland's effort to root out racism and rebuild a thriving city that works for all its residents. We can learn together, identify new collaborative strategies for solving complex problems and creating a resilient future.
When we get it right: In collaboration with diverse partners, PSU is a key player in helping to solve the complex problems vexing our city, tapping our research and education resources to develop solutions for a more just, vibrant and resilient community. 
Key Levers for Maximum Success: 
PSU has the opportunity to emerge from this disruption stronger — expanding opportunity and redefining excellence by today's needs and standards. The following operational levers will be hugely important to PSU's success in the coming years:
A diversified approach to financial sustainability 
Unleashed innovation in academic programs, pedagogy and research
Strategic and targeted philanthropy
Energy and commitment from faculty, staff and students to make PSU stronger
---
Ideas in action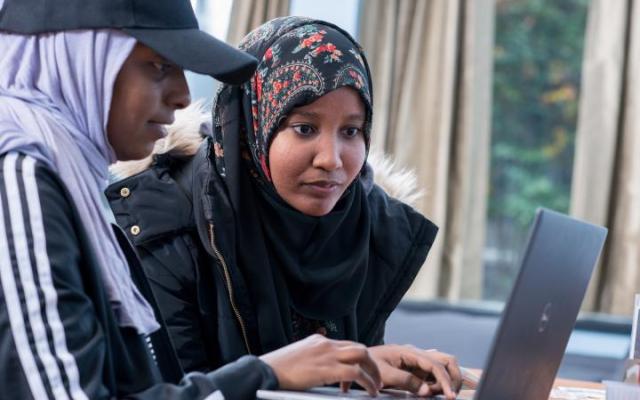 CLUSTER HIRE IN SCHOOL OF GENDER, RACE AND NATIONS
Seven new hires will join the College of Liberal Arts and Sciences School of Gender, Race and Nations in fall 2021. The school seeks to better understand and advocate for historically underserved populations through its scholarship and community engagement.
TIME 2 ACT: WINTER SYMPOSIUM
Building on months of conversation and planning, the 2021 Winter Symposium brought together the campus community to discuss the history and future of DEI work at PSU and initiatives of five task forces to envision a more equitable and racially-just campus.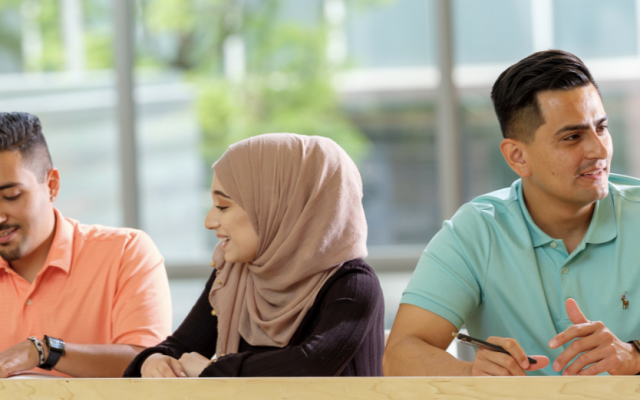 NEW INTERCULTURAL U PROGRAM EXPLORES RACIAL JUSTICE, DIVERSITY AT PSU
For the next several months, representatives from across Portland State University departments will come together to explore personal, cultural and societal issues working toward a more diverse and inclusive community.