Events
Friday Transportation Seminar: The Datafication of Cycling – Effects and Opportunities at the Intersection of Industry and Transport Policy
Friday, August 16, 2019 - 11:30am
Friday Transportation Seminars at Portland State University have been a tradition since 2000. With the start of 2019, we're changing it up a bit! The seminar will be delivered 11:30 am (sharp) - 12:30 pm, with additional discussion over coffee and donuts afterwards. You can also watch online.
LOCATION: Karl Miller Center at PSU, 615 SW Harrison St., Room 465
THE TOPIC
This seminar will provide a brief overview to Shaun Williams' "Datafication of Cycling" PhD project. The main aim is to understand how volunteered app data, provided by cyclists, are used to inform transportation planning practice and policy.
There is an emerging body of academic work calling for digital aspects of cycling – such as app data - to be considered by transportation authorities. This project builds upon these contributions and asks: Are new forms of cycling data contributing to increased cycling provision and infrastructure?
The Datafication of Cycling Project runs from 2017 – 2021 and includes visits to Portland (Oregon) and Copenhagen (Denmark). If you would like to find out more about the project, or to get involved, please feel free to contact Shaun directly: s.r.williams@brighton.ac.uk.
KEY LEARNING TAKEAWAYS
Overview of global trends of digital cycling data research
Discussion of alternative methods of researching the 'experience' of cycling
A question: Is cycling now an 'online' mode of transportation? 
SPEAKER
Shaun Williams, School of Applied Social Science, Brighton University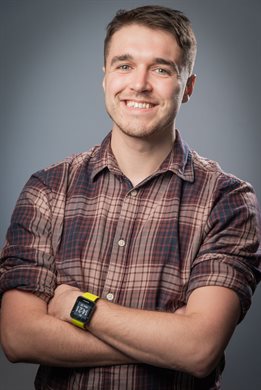 As a PhD student with a background in geography and urban planning, Shaun Williams is undertaking research aimed at understanding how crowdsourced app data, provided by cyclists, are used to inform transportation planning and policy. His PhD is funded by the ESRC South Coast Doctoral Training Partnership (Industrial Strategy Steer). He is also a member of the Centre for Digital Media Cultures and Centre for Spatial, Environmental and Cultural Politics at the University of Brighton. During MSc study at Cardiff University, UK, Williams worked as a Research Assistant on the EPSRC cycleBOOM project – a study that sought to understand cycling among the older population to help people continue cycling into older age.
PROFESSIONAL DEVELOPMENT
This 60-minute seminar is eligible for 1 hour of professional development credit for AICP (see our provider summary). We provide an electronic attendance certificate for other types of certification maintenance.
LEARN MORE
Sign up for our newsletter to receive monthly updates.
ADD TO CALENDAR
Shaun Williams is a visiting scholar, brought to Portland State University with support from the National Institute for Transportation and Communities (NITC). The Transportation Research and Education Center (TREC) at Portland State University is home to the National Institute for Transportation and Communities (NITC), the Initiative for Bicycle and Pedestrian Innovation (IBPI), and other transportation programs. TREC produces research and tools for transportation decision makers, develops K-12 curriculum to expand the diversity and capacity of the workforce, and engages students and professionals through education.