Education Abroad for
Pre-Education Majors
Globalize Your Education
Pre-Education majors are highly encouraged to study abroad. Participating in study abroad is an ideal way to add a global perspective to your Pre-Education Studies major through first-hand experience living and studying in another country and culture. Studying abroad can also help accelerate learning the theory and methodology found in the Pre-Education major through exposure to diverse viewpoints both inside and outside of the classroom. 
Review the resources here to first help decide how an international experience can fit into your degree plan. It is important to work with your Undergraduate Advisor and an Education Abroad advisor early on in the application process to make sure that you are choosing the best program to fit your goals and meet major requirements.
Why Study Abroad?
When you step out of a familiar environment and engage with another society, where cultural, political, and academic perspectives differ from the U.S., it can greatly enhance your perspective by placing domestic issues and experiences within an international context.  It helps participants negotiate differences, listen to and learn from new viewpoints, and adapt to unfamiliar situations.  The changed perspective students gain from studying abroad helps make them better informed global citizens, and they are often more competitive for employment, fellowships, and graduate school.
You Can Afford to Study Abroad!
Receiving FAFSA? All subsidized & unsubsidized Stafford Loans will automatically work on your study abroad program! 
Veteran? Use your Veterans Benefits to help cover the cost of your program fee! 
Pell Grant Recipient? Not only can you use your Pell Grant, but you are also eligible for the Gilman Scholarship, worth up to $5,000! 
Need Scholarships? The PSU Ed Abroad office offers scholarship workshops every term and has a multitude of resources online for students on a budget. Come meet with us so we can talk about awards ranging from $500 - $10,000.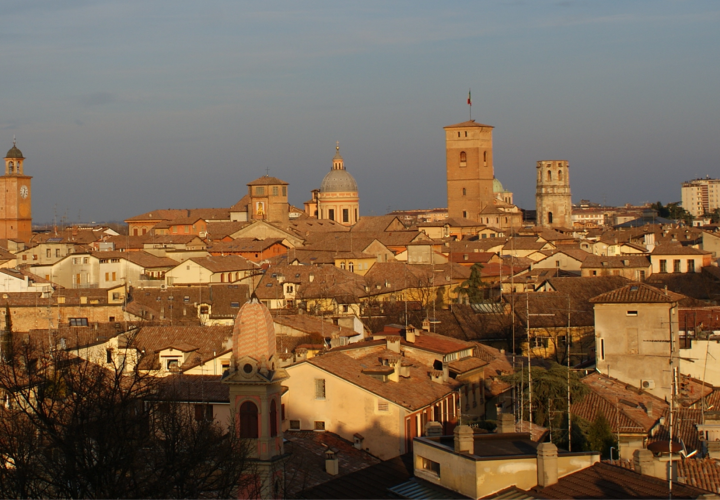 Short-Term Study Abroad in Italy, Spring 2022
Reggio Emilia - Early Childhood Reggio Study Tour
Engage deeply in social-constructivist, inquiry-based education through opportunities to dialogue with the Italian educators and visit their schools. Can be taken for undergraduate or graduate credit!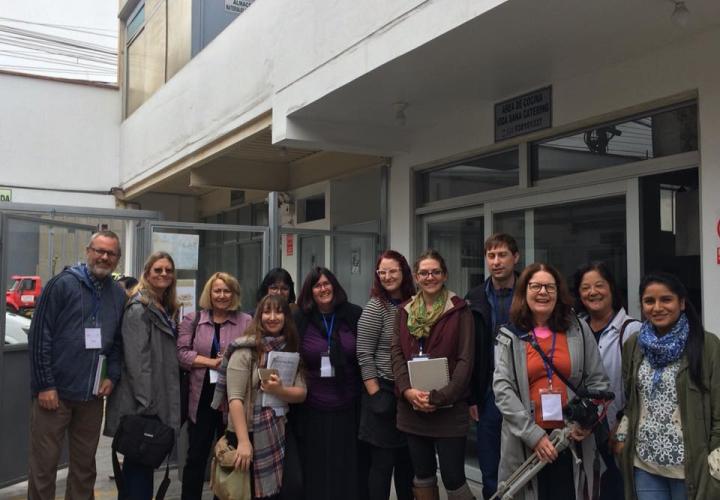 Short-Term Study Abroad in Peru, Summer 2022
Early Education for Fragile Democracies: Dialogue with an Innovative Network of Constructivist Schools
Spend 10 days in Lima and explore learner centered education alongside Peruvian teachers, children and parents. Open to undergraduate and graduate students (3 credits)
The instruction from our hosts in Peru and from the Professors on our trip was amazing. The depth of our exploration into constructivist practice exceeded my expectations. I learned so much from the host schools and in our lectures. This was a valuable learning that will boost my practice with children in the coming years.



- Gregory Baker
Program: PSU Faculty-Led Peru: Lima - Early Education for Fragile Democracies: Dialogue with an Innovative Network of Constructivist Schools
Which Education Abroad Programs Work Well for Pre-Education Majors?
The programs listed below are recommended because they offer the largest number and range of courses relevant to Pre-Education majors.
AFRICA 
CIEE Arts and Sciences Program in Cape Town, South Africa
USAC South Africa: Stellenbosch University Undergraduate Courses 
ASIA
PSU Exchange South Korea: Seoul, Hanyang University (Exchange)
IE3 Global Internships
PSU Exchange South Korea: Asan, Soonchunhyang University (Exchange)
EUROPE
IE3 Global Germany: Baden-Wuerttemberg
USAC Spain: International Business, Spanish and Cultural Studies in Bilbao
CIEE Social Sciences + Humanities Program in Amsterdam, Netherlands
PSU Faculty-Led Italy: Reggio Emilia - Early Childhood Reggio Study Tour
PSU Faculty-Led Peru: Lima - Early Education for Fragile Democracies: Dialogue with an Innovative Network of Constructivist Schools
DIS - Study Abroad in Copenhagen, Denmark
USAC Sweden: Linnaeus University Undergraduate and Graduate Courses inVäxjö/Kalmar
IFSA- University College Dublin
LATIN AMERICA
USAC Costa Rica: Spanish Language, Ecological, and Latin American Studies in Puntarenas
CIEE Liberal Arts Program in Buenos Aires, Argentina
IFSA- Universidad Nacional, Costa Rica
MIDDLE EAST
PSU Direct Enroll Turkey: Istanbul, Bogazici University
Hebrew University: Rothberg International School - Undergraduate Study Abroad Program
OCEANIA 
IE3 Global Australia: Melbourne, Deakin University
USAC Australia: Griffith University Undergraduate Courses in Gold Coast or Brisbane
CIEE Arts and Sciences Program in Wollongong, Australia
Don't see a program that works for you? Click here for the complete list of programs. 
Ready to take the Next Step?
Attend an Ed Abroad 101 session to learn more about studying abroad at PSU. These are 30 minute sessions offered when classes are in session. They cover the application process and direct you to next steps.