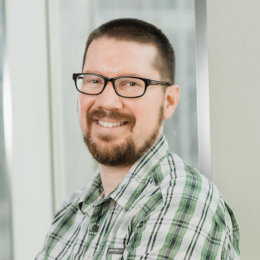 Mark (Harmon) Leymon, Ph.D.
---
Associate Professor
Criminology and Criminal Justice - Urban & Public Affairs
Dr. Leymon received his Ph.D. from the University of Oregon and his published work appears under the name Mark Harmon. Dr. Leymon is a quantitative research methodologist and justice policy researcher. His research focuses on the effects of sentencing reforms on a number of fronts, most notably the consistent and pervasive racial and ethnic disparities in imprisonment. He has studied the connection between politics, the economy, and criminal justice policy and the impacts on people of color. His larger program of research focuses on studying the factors driving public policy changes and explaining their disproportionate impact on people of color.  
Dr. Leymon also works to develop more robust statistical models, including improved methodologies for conducting panel analysis. His continuing interest is on developing statistical methods that provide more reliable and valid results. Ultimately, the goal of Dr. Leymon's methodological research is to produce improved tools for measuring the processes and impact of the criminal justice system, in order to better inform policymaking and recommendations for change.
Students in Dr. Leymon's prior classes note the following about his teaching: 
"I have had Professor Leymon throughout my academic career at PSU. He was one of my first professors and I'm ending my academic career at PSU in his class. He took out time to help and guide me when I wasn't sure which direction I wanted to go in Criminology. Thanks to Professor Leymon, I am now in an internship exactly where I am a good fit. I enjoy Professor Leymon's classes and will miss him and PSU. I learned so much from his teaching and experiences. I hope everyone at PSU, in the Criminology field, has the opportunity to take one of his classes."
"Professor Leymon has a lot of patience and dedication in his classroom. He works hard to help students understand hard topics and always lightens the mood with his sense of humor. He balances his classroom with applicable knowledge and challenges that allow each student to succeed if they put work into it. He is able to relate to students and is very approachable. Overall, he provides a good atmosphere for students to learn."
Education
Ph.D., Sociology, University of Oregon
M.S., Sociology, University of Oregon
B.A., Sociology, Western Washington University
B.A., Psychology, Western Washington University