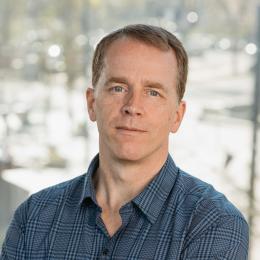 Kris R. Henning, Ph.D.
---
Professor
Criminology and Criminal Justice - Urban & Public Affairs
Google Scholar Profile 
PDX Scholar Profile 
Dr. Kris Henning is a Professor and the Chair of the Criminology & Criminal Justice Department. Dr. Henning earned his Ph.D. in Clinical Psychology from the University of Vermont, leading to his early work counseling prison inmates and conducting forensic risk assessments with domestic violence offenders. Dr. Henning's current research and community service focuses on helping criminal justice agencies improve decision-making through data analysis and implementation of evidence-based practices. Major accomplishments in this regard include partnering with the Portland Police Bureau to develop an automated risk assessment system, launching a website to explore longer term crime trends in Portland, conducting community surveys (Humboldt, King, Parkrose, and Lloyd neighborhoods, Bend Police Department, Deschutes County District Attorney), and he recently completed a large randomized field experiment on hotspot policing in Portland (final report). Dr. Henning's research has been supported by grants from the U.S. National Institute of Justice (Strategic Approaches to Community Safety Initiative) and the U.S. Bureau of Justice Assistance (Smart Policing Initiative & Project Safe Neighborhoods. He consults regularly with a broad range of criminal justice agencies including the Portland Police Bureau, the Multnomah County District Attorney's Office, and the Oregon Criminal Justice Commission.
Students in Dr. Henning's prior classes note the following about his teaching: 
"Professor Henning was very responsive to inquiries and requests. He was also fair in his responses. I enjoy that he provides every type of access to the material depending on what kind of learner you are (Audio, Visual)."
"Kris has been one of my favorite instructors at PSU. He is very kind, knowledgeable + engaging. I would certainly take another course with him in the future."
"Our instructor Kris Henning was super helpful and patient. He was willing to answer any question and seemed extremely passionate and knowledgeable about the topics presented."
Education
Ph.D., Clinical Psychology, University of Vermont
B.A., Psychology and Sociology, University of Vermont