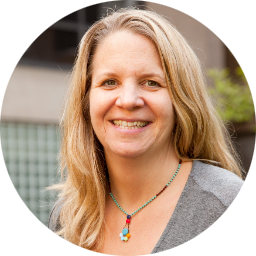 Erica Wagner
---
Professor & Associate Dean of Undergraduate Programs
Erica Wagner is a Professor of Management and the Associate Dean of undergraduate programs. She earned her Ph. D. from the London School of Economics and has an undergraduate degree in accounting. Dr. Wagner previously taught at Cornell University and The London School of Economics. Her research interests focus on ways software is 'made to work'  whether by studying organizational implementations, software developers, open-source community efforts, and more. She is particularly interested in how work practices are designed into artifacts, standard processes, and methods of accounting thereby leaving a 'digital footprint'. As a qualitative field researcher, she spends time observing work, speaking with folks, and reading IT manuals.
Dr. Wagner's research has been published in a variety of outlets including The Journal of Management Studies, MIS Quarterly, Information and Organization, and Communications of the ACM. Her publications have received several "Best Paper" awards.
Dr. Wagner is passionate about seeing undergraduate education as a social justice issue where universities are a space for lifting up many, rather than a privileged few. In her role as Associate Dean, she leads a team that devised a comprehensive retention strategy and increased student persistence by over seven percent in two years. She has launched a number of initiatives aimed at supporting traditionally under-served student populations including hardship funding, peer tutoring, dedicated parent-student study space, and authentic networking events.  Dr. Wagner is most proud of her Dean's Future Leaders Group which is designed to help students find the leader that already exists within.
In her spare time, Dr. Wagner is an avid practitioner of yoga and enjoys being outdoors, reading fiction, and being of service within her community.